Our specialist
Meet our best experts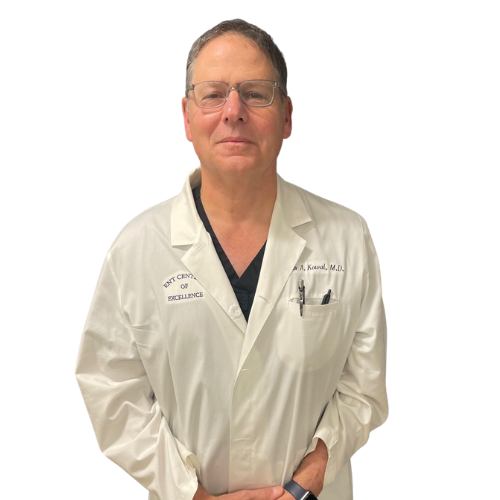 DR. KEITH KOWAL
Board Certified in Otolaryngology & Sleep Medicine
Dr. Keith Kowal opened the doors of ENT Centers of Excellence in November 2015 after moving to Baldwin County from Atlanta, GA with his wife and young children. Dr. Kowal's educational career began at Syracuse University where he earned a Biomechanical Engineering degree and graduated Summa Cum Laude. He then moved to Boston where he obtained his Medical Doctor Degree from Tufts Medical School. After completing his residency at the University of California at Irvine, Dr. Kowal moved back to New York where he practiced Otolaryngology for several years. In 1992, he moved to Atlanta, GA where he specialized in evaluating and treating pediatric and adult patients.  Dr. Kowal's expertise lie in Otolaryngology, Head and Neck Surgery, Allergy and Sleep Disorders. Dr. Kowal relocated to Baldwin County in 2015 because of the need of services in Allergy, Sleep Medicine, and ENT/Head & Neck surgery. When he is not treating patients, Dr. Kowal enjoys golf, tennis, hunting, fishing and spending time with his family.
Jessica Pruett, Au. D.
ENT Centers of Excellence welcomed Dr. Jessica Pruett in December 2019. Originally from Birmingham, AL, Dr. Pruett moved to the Gulf Coast in 2010 to pursue a career in audiology. She earned a Doctor of Audiology degree, as well as a Bachelor's of Science in Speech and Hearing Sciences degree, from the University of South Alabama. Her audiology studies with USA took her abroad to Durbin, South Africa where she evaluated and treated under-privileged pediatric and adult patients. In January, Dr. Pruett was awarded "Best Audiologist of 2021" for Baldwin County through Gulf Coast Today's Big, Beautiful Baldwin's Best. She is licensed by the Alabama Board of Examiners for Speech Language Pathology and Audiology and specializes in adult and pediatric hearing exams, hearing aids, and vertigo testing. Dr. Pruett is well-versed in the hearing aid landscape and enjoys keeping up with the latest technologies available in order to improve patients' lives through better hearing. When Dr. Pruett isn't helping her patients with better hearing she enjoys spending time with her daughter, exercising and traveling.