Our Providers
Meet our best experts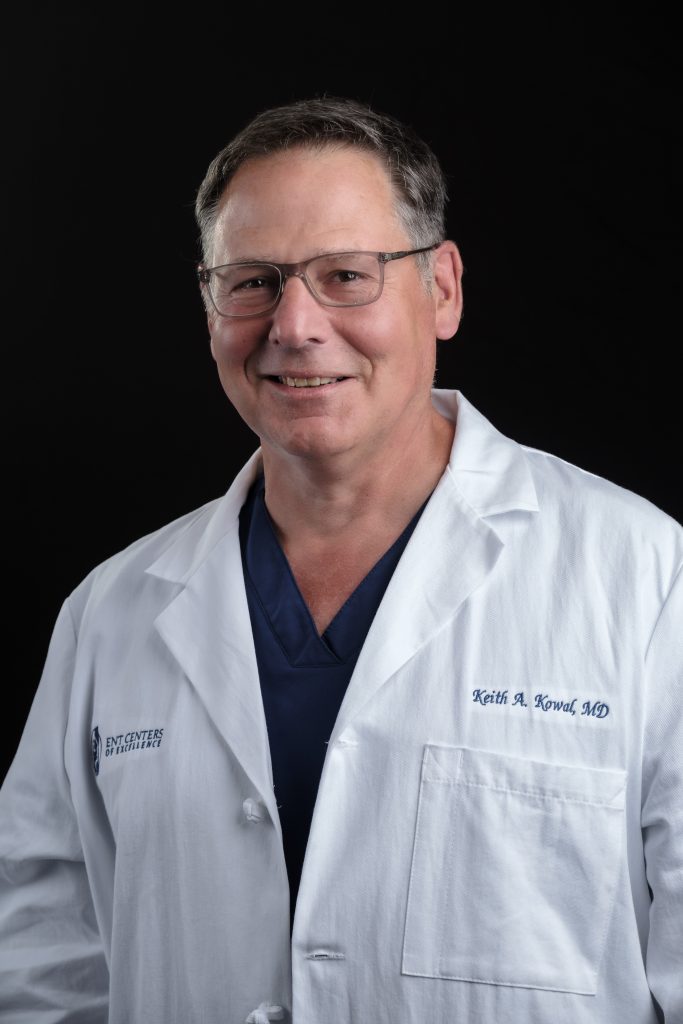 DR. KEITH KOWAL
Board Certified in Otolaryngology & Sleep Medicine
Dr. Keith Kowal opened the doors of ENT Centers of Excellence in November 2015 after moving to Baldwin County from Atlanta, GA with his wife and young children. Dr. Kowal's educational career began at Syracuse University where he earned a Biomechanical Engineering degree and graduated Summa Cum Laude. He then moved to Boston where he obtained his Medical Doctor Degree from Tufts Medical School. After completing his residency at the University of California at Irvine, Dr. Kowal moved back to New York where he practiced Otolaryngology for several years. In 1992, he moved to Atlanta, GA where he specialized in evaluating and treating pediatric and adult patients. Dr. Kowal's expertise lie in Otolaryngology, Head and Neck Surgery, Allergy and Sleep Disorders. Dr. Kowal relocated to Baldwin County in 2015 because of the need of services in Allergy, Sleep Medicine, and ENT/Head & Neck surgery. When he is not treating patients, Dr. Kowal enjoys golf, tennis, hunting, fishing and spending time with his family.
Mandi Jackson, CRNP
Board Certified in Family Medicine
Mandi became a nurse in 2007 after graduating from the University of Missouri-Columbia. She worked in the ICU, home health, and radiation oncology prior to becoming a nurse practitioner. She graduated in December 2022 from the University of South Alabama. Becoming a Nurse Practitioner who is Board Certified in Family Medicine. Mandi lives in Daphne with her husband, Rett, and their children, Hannah, Landry, and Colt. They also have a dog, Reva. Mandi and her family enjoy spending time together, playing mini golf, and board games. We are very excited to have her on the ENT Center of Excellence team!